Redefining the botanical tradition! Our Functional blend combines the three most used botanical species for skin and hair care. Through our extraction technology, we use aloe crystals as the primary extraction solvent and combine the active ingredients of calendula and chamomile, all in one cosmetic ingredient.
Origin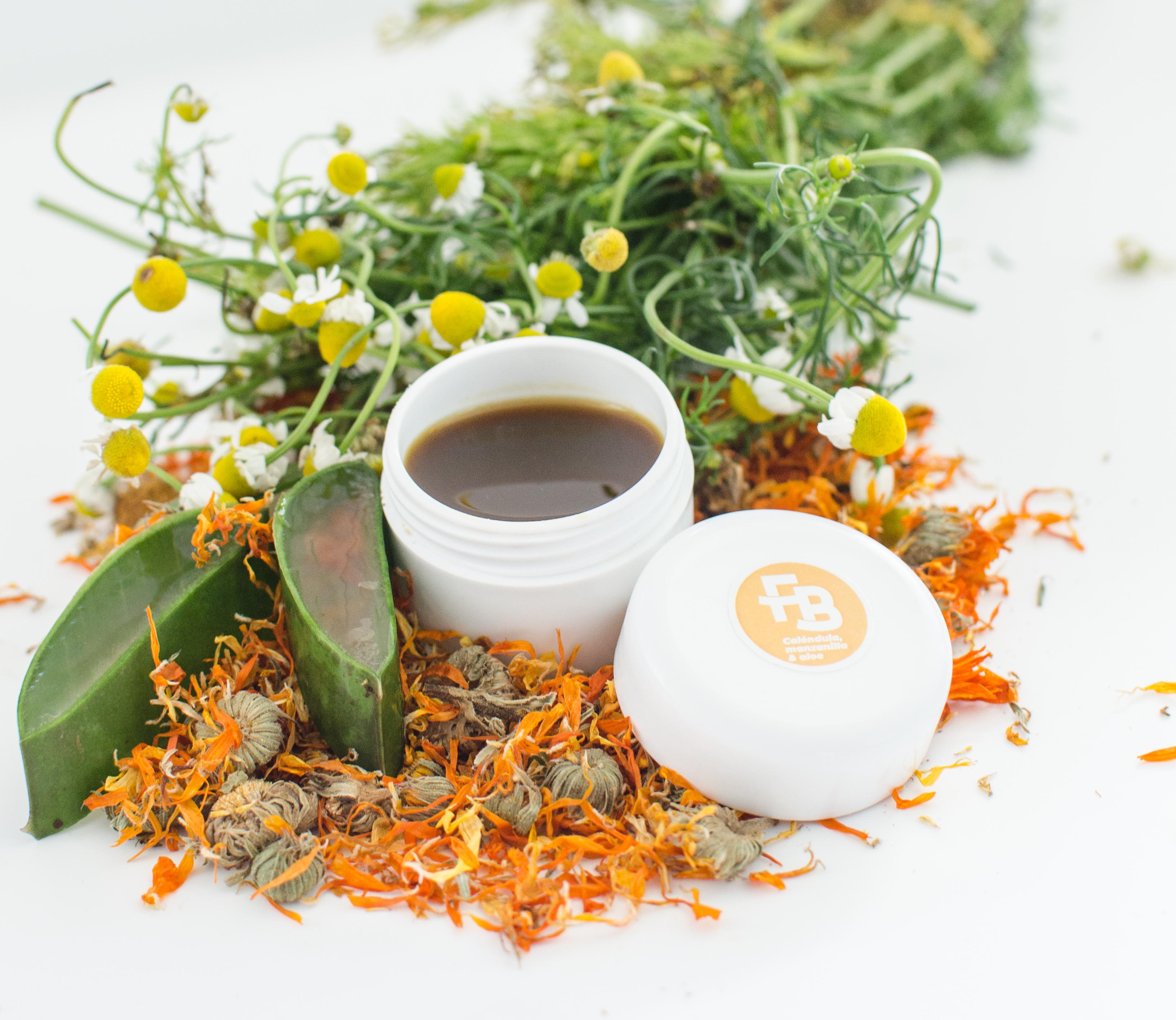 Our Functional Blend is obtained from a balanced blend of dehydrated calendula and chamomile flowers with fresh aloe crystals. The dehydrated flowers come from an association of farmer women from eastern Antioquia (Asociación De Mujeres Campesinas Busca Futuro-Amcabf). This association groups women-headed families who cultivate and transform aromatics as a livelihood strategy. We bought the aloe crystals from a company in eastern Antioquia that associates 12 farmer families who grow Aloe, they are crops free of agrochemicals, and their transformation complies with food and cosmetic quality standards.
Data Sheet
INCI Name: Calendula officinalis flower extract, Anthemis nobilis flower extract, Aloe barbadensis leaf juice
Origin: : Colombian crops of farmer mother-headed families
Natural content: More than 95 %
Main active compounds: : calendulin, lactones, carotenoids, coumarins, and aloe polysaccharides.
COSMETIC FUNCTIONALITY:
Hair: Pain relieving
Regenerator
Anti-dandruff

Skin: Anti-inflammatory Improves appearance of scars
Softener
Moisturizing and moisturizing